home | about us | schedule | ceremony | registry | contact us | stories | photos

Dan and Reena became acquainted during college through the close relationship of their schools, Bryn Mawr and Haverford Colleges. They spent time together among mutual friends, but lost touch after graduation. Dan went off to teach elementary school in Philadelphia and Reena began graduate studies in Maryland. Occasionally they would hear about each other through Lisa or Mike, two of their friends in common, but they did not cross paths until their 10-year college reunion.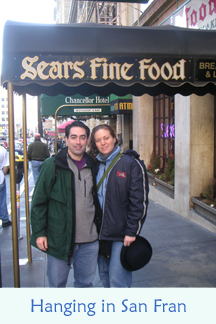 Mike invited a group of people to have dinner together before attending the reunion activities. It was there that the pair were re-aquainted. Reena and Dan spent the weekend talking and catching up on their travels and how they had changed over time. When Dan traveled to Boston to visit Mike a few weeks later, they solidified their friendship and began dating. With Dan living in St. Louis and Reena in Boston, they quickly became good patrons of American Airlines (until they removed their HUB from the midwest) and the Verizon in-network calling plan.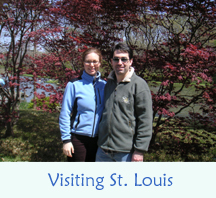 The next Spring, Dan found a great job opportunity at an elementary school in Boston that really spoke to his ideals. It was a difficult decision to move away from family and friends in St. Louis and the next year was marked with many transitions. The next summer, high atop Mt. Major in New Hampshire, Dan and Reena exchanged engagement rings and formalized their intent to get married.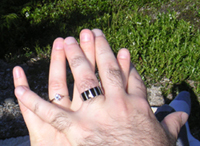 On July 2, 2005 and With only a travel guide and map in hand, Dan and I decided to take a day trip to New Hampshire. After a brief lunch stop in Concord (quite a nice town!), we decided to scale Mount Major and at the top of the mountain, overlooking Lake Winnipesaukee, we exchanged engagement rings and formalized our intent to get married.